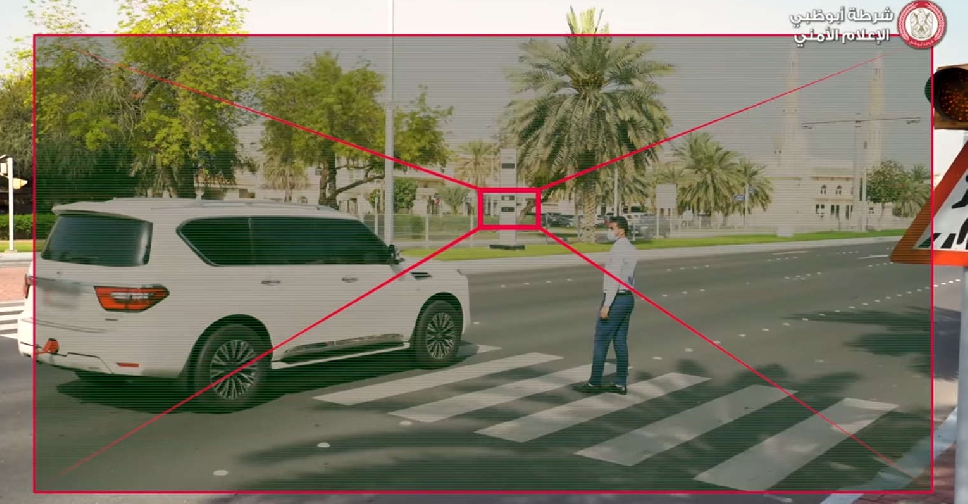 Abu Dhabi Police
Abu Dhabi has activated new radars that use A.I. technology to catch motorists who do not give priority to pedestrians on zebra crossings.
Taking to their official social media handles, the Abu Dhabi Police posted a new video to showcase the monitoring system.
They also urged drivers to give way to pedestrians and follow traffic rules.
Violators will face up to AED 500 in fines and six traffic points.
"حاذر" يرصد مخالفات معابر المشاة بالذكاء الاصطناعي في أبوظبي
. بدأت شرطة أبوظبي بتفعيل الضبط الآلي لنظام رادارات حاذر في أبوظبي والذي يعمل بتقنية الذكاء الاصطناعي لمراقبة معابر المشاة ورصد مخالفات المركبات التي لا تسمح بإعطاء الأولوية لعبور المشاة من الأماكن المخصصة لعبورهم ، وذلك تزامناً مع حملة وزارة الداخلية تحت شعار "سلامة المشاة والسائقين من حوادث الدهس". وذكرت أن نظام حاذر يهدف إلى تنبيه السائقين بأهمية الالتزام بقواعد السير والمرور، وإعطاء الأولوية لعبور المشاة من الأماكن المخصصة لهم، حفاظاً على سلامتهم وسلامة الآخرين ، وبحسب النظام فإنه يتم مخالفة أي مركبة إذا لم تسمح بالعبور الكامل للمشاة في المناطق المخصصة لعبورهم وتقوم الكاميرات المزودة به بتصوير لوحات المركبات المخالفة . ولفتت إلى أنها تدرس حاليا تعميم النظام على مستوى إمارة أبوظبي في الأماكن القريبة من المدارس و المراكز التجارية بعد نجاحه في المرحلة التجريبية بضبط عدد من المركبات المخالفة وارسال رسائل ارشادية فقط للسائقين المخالفين بضرورة الالتزام بالتوقف الكامل عند عبور المشاة للمناطق المخصصة لهم . وأكدت شرطة أبوظبي انه لا يسعدها تحرير المخالفات المرورية ولاتهدف إليها بأية شكل من الأشكال معتبرة النظام الجديد دافعاً لمرتكبي المخالفات بالعودة الى مراجعة سلوكياتهم المرورية من حيث الالتزام بالقوانين والنظم التي وضعت لضمان سلامتهم وسلامة المشاة وأوضحت أنه لايزال ضبط هذه المخالفات عن طريق الدوريات بالاضافة الى رادار حاذر . وناشدت السائقين بضرورة الاهتمام بالرقابة الذاتية النابعة من الإحساس بالمسؤولية التي تترتب على احترام القانون والحفاظ على حقوق الآخرين من مستخدمي الطرق بكل صدق وطيبة خاطر موضحة أن المخالفة بحق السائقين غير الملتزمين ومنها البند "69" عدم إعطاء الأولوية للمشاة في الأماكن المخصصة للعبور، ومخالفتها 500 درهم و6 نقاط مرورية. @moiuae #في_أبوظبي
‏#InAbuDhabi #أبوظبي_أمن_وسلامة
‏#Abudhabi_safe_and_secure
#الإمارات #أبوظبي #شرطة_أبوظبي #أخبار_شرطة_أبوظبي #الإعلام_الأمني
‏#UAE #AbuDhabi #ADPolice #ADPolice_news
‏#security_media

Posted by Abu Dhabi Police on Monday, April 4, 2022