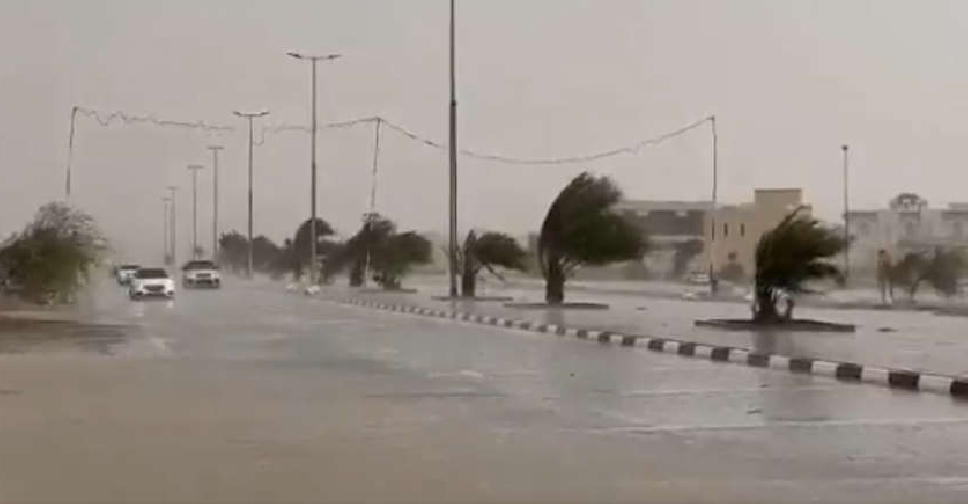 Twitter/Screengrab
A weather alert has been issued in the UAE as heavy rain lashed parts of the country on Friday afternoon.
The National Centre of Meteorology warned that strong winds and heavy rain could impact visibility, with chances of "weak structures, including trees" being uprooted.
Residents have been urged to stay away from wadis and avoid going to the beach.
The weather bureau shared footage of heavy downpours in parts of Dubai and Sharjah on their social media channels and added that the unsettled weather conditions will continue until 7:00 pm.
Chance of rainy convective clouds formation associated with fresh to strong winds at times with speed of 45 km/hr causing blowing dust and sand reducing the horizontal visibility at times over some Eastern and Northern areas from 11:00 until 19:00 Friday 15/07/2022. pic.twitter.com/kg9zXitn7x

— المركز الوطني للأرصاد (@NCMS_media) July 15, 2022
#تنبيه #المركز_الوطني_للأرصاد
#Alert_#NCM pic.twitter.com/qb2YmpOcSd

— المركز الوطني للأرصاد (@NCMS_media) July 15, 2022
أمطار على قطاع #الشارقة حالياً #أمطار_الخير #أصدقاء_المركز_الوطني_للأرصاد #حالة_الطقس #حالة_جوية #سعيد_القايدي #عواصف_الشمال pic.twitter.com/baaDAja2B9

— المركز الوطني للأرصاد (@NCMS_media) July 15, 2022
أمطار على فلج المعلا #أم_القيوين حالياً #أمطار_الخير #أصدقاء_المركز_الوطني_للأرصاد #حالة_الطقس #حالة_جوية #عبيد_الشامسي #عواصف_الشمال pic.twitter.com/pKkRUabp9a

— المركز الوطني للأرصاد (@NCMS_media) July 15, 2022