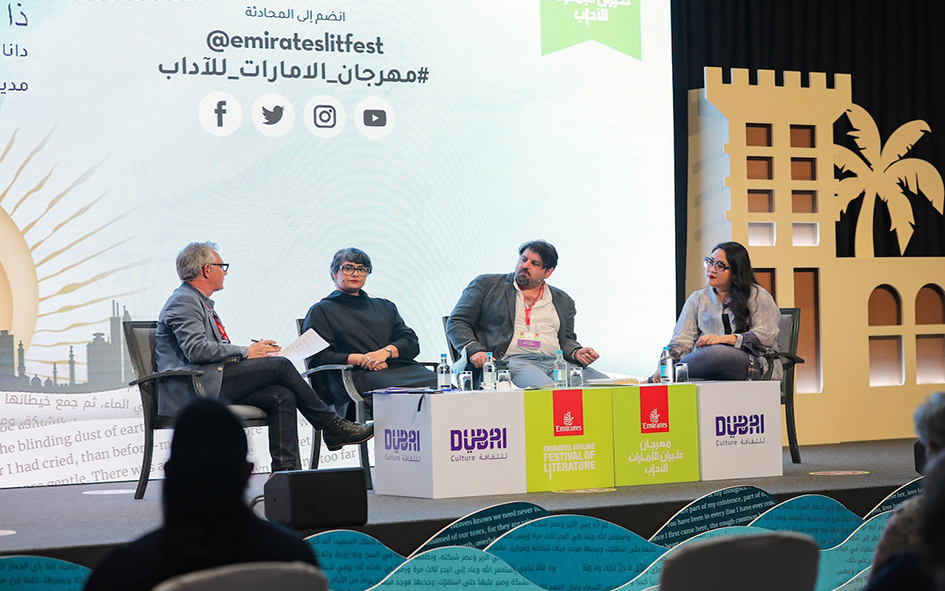 Poetry reigns supreme at the Emirates LitFest today
Today at the Emirates LitFest, four poets – Danabelle Gutierrez, Mark Fiddes, Omar Sabbagh, and Sascha A. Akhtar – each read and discussed pieces of their own work inspired by the 2022 theme 'Here Comes the Sun'.
After a beautiful night of lyrical performances under the stars last night at the Desert Stanzas, audiences were hungry for more, and the evening Open Mic session, titled 'Fresh Air, Fresh Lyrics', was fully sold out. The relaxed evening, set outdoors at the Hilton's Firefly lounge, feature an eclectic mix of some of the best spoken word talent, with guest performances from international stars Elizabeth Acevedo, Queena Bergen, as well as local grown talent, Blank Space, Mark Fiddes, Qissa Go, and Rochelle Potkar.
On the non-fiction side, Gary Vaynerchuck is also set to also attract a huge crowd, with a sold out session about his latest book, Twelve and a Half; Leveraging the Emotional Ingredients Necessary for Business Success.