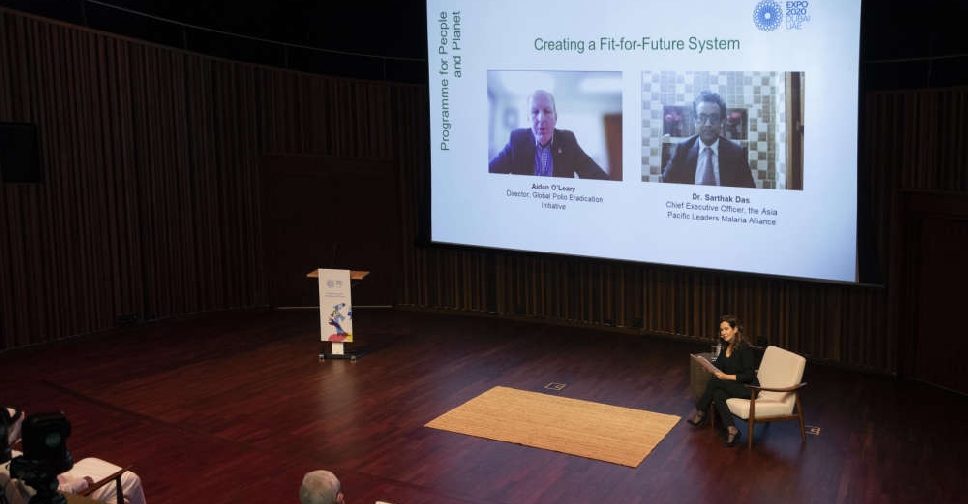 WAM
The international community must work together to prepare for and prevent new pandemics, alongside the fight against COVID-19.
That's the message from an event held in association with the World Health Organisation and the Mohammed bin Rashid University of Medicine and Health Sciences as part of Expo 2020 Dubai's Health and Wellness Week.
Speakers at 'The Next Wave | Preventing and Preparing to Beat Future Pandemics' underscored the fight against COVID-19 must continue as long as people remain without access to vaccinations – a figure that currently amounts to roughly three billion people, mostly in low-income countries.
Dr Seth Berkley, CEO at Gavi, the Vaccine Alliance, which is a co-lead on COVAX, a global initiative aimed at equitable access to COVID-19 vaccines delivering more than one billion doses in less than a year, said, "COVAX has proven that it can deliver, but we faced obstacles including a lack of early at-risk funding, vaccine awarding, export restrictions and scaling up of manufacturing, which led to delays in equitable access that we cannot afford."
Dr Berkley urged leaders from public and private sectors to renew their support and help raise the minimum needed $5.2 billion in additional funds over the next three months as part of an initiative titled the Gavi COVAX AMC 2022 Investment Opportunity.
And Dr Neil Vora, from Conservation International, argued that if implemented properly, pandemic prevention would cost US$ 10-20 billion annually, but that's compared to the millions of lives and trillions of dollars lost from a pandemic such as COVID.
Health and Wellness Week is one of 10 Theme Weeks held under Expo 2020's Programme for People and Planet, offering an exchange of inspiring new perspectives to address the greatest challenges and opportunities of our time.
The health industry responded to COVID-19 by accelerating the pace of vaccine development and medical innovation. Join us and learn more about the implications of these rapid developments in medicine on our future!@WHO @WHOEMRO @MBRUniversity#Expo2020 #Dubai pic.twitter.com/KR7Kj1vW4H

— Expo 2020 Dubai (@expo2020dubai) February 1, 2022
More from UAE