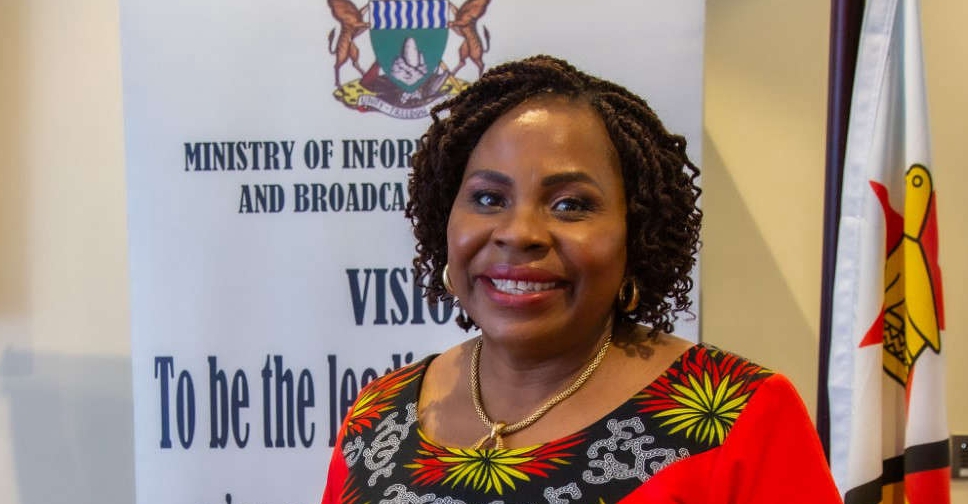 WAM
Zimbabwe is planning to build a $1 billion media industry and looking forward to the Global Media Congress to be held in Abu Dhabi in November to find new ideas, partners and collaborators from across the globe.
"Zimbabwe's 'Vision 2030' envisages uplifting the country's 15 million people into a middle and upper middle-income population by 2030. This will be a gamechanger and the plans to build a $1 billion media industry will contribute to realise that vision," said Monica Mutsvangwa, Zimbabwe's Minister of Information, Publicity and Broadcasting.
In an interview with the Emirates News Agency (WAM) during her official visit to Dubai, she said the media sector in Zimbabwe is looking forward to collaboration with media organisations across the globe, especially in the UAE and the Arabian Gulf, in digital content creation, website hosting and film production.
"There are also many other opportunities, especially in TV and radio. I think the Global Media Congress in Abu Dhabi will be a golden opportunity for us to present the potential of Zimbabwe's media sector and seek partners and investors to join our efforts for further growth," Mutsvangwa stressed.
The first edition of the Global Media Congress, to be held in Abu Dhabi from November 15-17 organised by the Abu Dhabi National Exhibitions Company (ADNEC) in a strategic partnership with WAM.
Held under the patronage of H.H. Sheikh Mansour bin Zayed Al Nahyan, Deputy Prime Minister and Minister of Presidential Affairs, the event will include a media conference and exhibition, which will enable various organisations to discuss partnerships and cooperation agreements.
Prominent media leaders and global influencers, in addition to academics and students, will attend the Congress, which will discuss several key topics such as digital communication, artificial intelligence, advanced technologies and innovation in the media sector. It will host specialist sessions covering journalism, radio, television, internet, social media and international influencers.
The event will serve as a platform for international companies interested in engaging in media markets in the Gulf region, the Middle East and North Africa, according to the organisers.
Zimbabwe's potential US$1bn media industry eyes Abu Dhabi's Global Media Congress for opportunities: Minister.#WamInfographic https://t.co/QoR3STYeR1 pic.twitter.com/q39UW3HMP6

— WAM English (@WAMNEWS_ENG) March 13, 2022